Sparro partnered with Little Birdie — "the homepage of shopping" to launch the brand in the Australian market, running an 8-day launch event that achieved:
over 18m impressions

nearly 30,000 registrations

a $7 blended cost per lead
The all-inclusive campaign balanced high impact with performance; using pre-launch testing to ensure that we'd established benchmarks and learnings to execute a successful launch. 
Little Birdie faced one key challenge: how do you drive the most reach and return out of a tight budget in an eight-day period, without incurring wastage with a "test and discovery" period?
Sparro built a go-to-market strategy on a few key principles:
We can only launch once. 
The business generated significant press when announced to the market, and later when it successfully raised money through the Commonwealth Bank of Australia. The launch date was going to be big news, so we had to get it right and capitalise on the day 1 interest.
We can't launch with unknowns.
With a short launch window and tight budget, we needed to ensure we were as optimised as possible — which is difficult when launching new channels for the first time. 
We're launching a category, as well as a brand.
While some incumbents offer part of the Little Birdie value proposition, no single brand does it all — meaning there was a need to drive lasting intent, as well as capture it.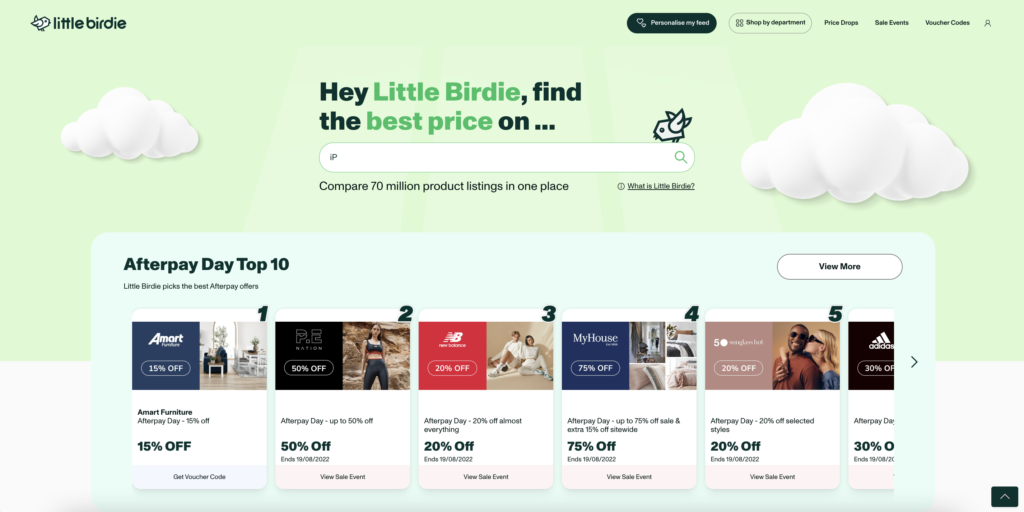 With the business challenges and strategy in mind, our solutions lay in four key pillars:
Pre-launch testing. Months before the launch, we ran a lead generation campaign to gather low-cost leads, establish benchmarks for social and search, and provide learnings on the channel mix, format and audience.
Media planning. Based on our learnings, we chose search, social and YouTube as strong channels to share the Little Birdie story and concept. We also chose publishers based on this data, that would provide the greatest return and help concrete the brand reputation.
Creative framework. Our test and learn approach to creatives meant we worked closely with Little Birdie's design team in building 50+ unique assets and determining which resonated the most with the audience.
Incrementality testing. While complicated for new brands as there's no established benchmark, we were able to measure the impact of YouTube through geo hold-out tests, a causal impact study and brand search uplift.
The brand launch was a huge success, achieving our registration goals target and drawing over 18 million impressions. Spending $190k over 8 days and across 6 channels, the launch campaign drove over 108k clicks and delivered 4.6k site registrations through paid traffic campaigns.